Bruges – 20km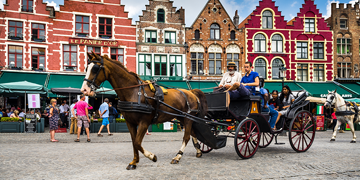 Visiting Bruges means a boat ride on the canals, a lovely walk through the inner city, a climb onto the Belfry, a visit to the Memling museum, discovering beautifully crafted lace, or a ride with a horse-drawn carriages. The city of Bruges is like one big open-air museum!
Ostend – 15km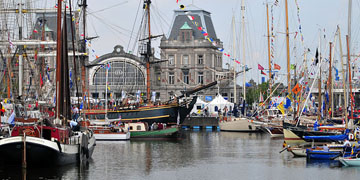 Historical, lively and a touch glamorous – this is how best to describe the Queen of seaside resorts. Strolling along the boulevard, getting a breath of fresh air at the fishermen's quay (with hand full of shrimps to nibble!) or visiting Ensor's studio or the sailing ship Mercator. Crossing the city, tasting Ostend oysters, but equally stepping into the night or in the wind.
Ostend: a seaside city.
Explore the surroundings of Hoeve Welgelegen
Picturesque villas in the omnipresent Belle Epoque style with hundreds of balconies, bay windows, porches with columns, towers and dormer windows… De Haan has everything for a fantastic holiday.
More on www.de-haan.be